adidas ZX 750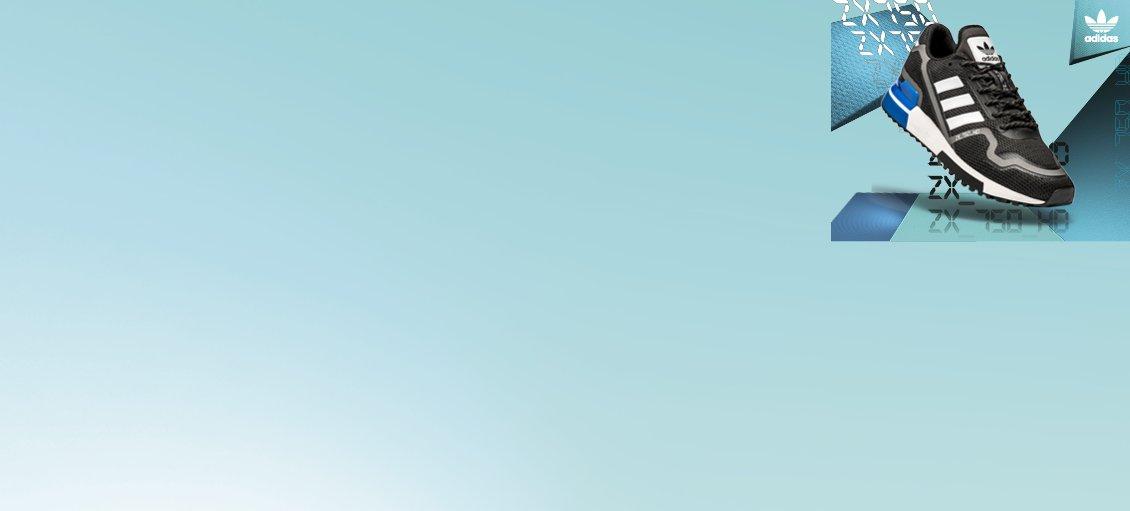 The ZX fam krijgt een vervolg met deze ZX 750 sneakers van adidas Originals. Deze adidas sneakers zijn uitgerust met een ademend mesh bovenwerk en hebben een dempende zool. Ze zijn voorzien van een vetersluiting en finished met classic adi 3-Stripes en natuurlijk met signature adidas branding op de tong en op de hiel. Deze sporty sneakers geven je look een retro touch. Shop de tijdloze collectie nu en turn some heads met deze sneakers die je outfits gegarandeerd naar the next level brengen!
Ga voor een bold retro look met een model uit JD's collectie Heren adidas ZX 750. JD's collectie bestaat uit meerdere colourways. Ga bijvoorbeeld voor witte adidas sneakers of ga voor een donkerblauw model. Welk model je ook kiest, je kunt je nieuwe sneakers elke dag weer op een andere manier stylen voor een compleet nieuwe look. Combineer ze bijvoorbeeld met een adidas Trainingspak voor een sporty look, of ga voor een casual touch door ze te combineren met een top met adidas logo.
adidas heeft sneaks voor iedereen. Ook voor de kids is de keuze enorm. De collectie voor kinderen loopt van maat 16 tot en met 38,5, dus ook voor je little one zijn er downsized exemplaren. Bekijk JD Sports' collectie Kids adidas ZX 750 en refresh de sneaker wardrobe van je kinderen met een nieuw paar sporty sneakers. De sneakers zijn easy te com-bineren met een stoere adidas sweat-er of juist onder een stoere training top. Whatever you choose, JD has got you covered!
Sinds 1949 is adidas hét merk als je van comfy en tijdloze sportfashion houdt. Met adidas fashion ben je altijd verzekerd van een streetready look. Van een populaire adidas Original look tot aan JD Exclusive items, get inspired en bekijk de hele collectie adidas Schoenen. Shop jouw adi items nu bij JD Sports!